Biotechnology Applications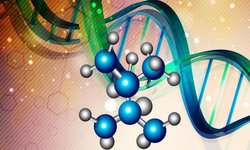 Submit Abstract
Register Now
Biotechnology
applies the knowledge of biology to enhance and improve the environment, health, and food supply. Biotechnology is a very huge field and its applications are used in a variety of fields of science such as agriculture,
healthcare
, industrial, crop production, and environmental uses. But biotechnology is most important for its implications in health and medicine and has played a major role in agriculture by altering the
genes
,
cloning
various crops in order to provide better quality products of food to improve our lives.
Bioprocessed Products
Biosafety
Manufacturing of Vaccinations and Genetic Testing
Forensic Sciences
Cloning, Recombinant Selection and Expression
Metabolism
Related Conference of
Biotechnology Applications
Biotechnology Applications
Conference Speakers
Recommended
Sessions
Related
Journals
Are you
interested

in