Nursing Healthcare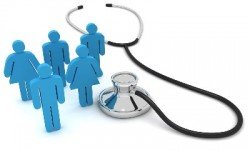 Submit Abstract
Register Now
Nurses are responsible for assessing patients' needs and diagnosing illnesses. As such, nurses are an integral part of the comprehensive standards of care and health promotion.
The World Health Organization
(WHO) defines health promotion as "the process of enabling people to increase control over the determinants of health and thereby improving their health." The three main tenets of health promotion are an advocate, enable and mediate. Nurses advocate on behalf of their patients and the community at large by supporting causes that help optimize health, such as non-profit organizations and educational campaigns.
Nurses
enable or empower their patients by striving for equal access to
healthcare services
. Race, gender and ethnicity are important factors to consider. Finally, to promote health for all citizens, nurses play the role of mediator between healthcare providers, governments, businesses, and the media. Collaboration between various institutions is the only way to ensure the health of a population.
Monitor health trends and identify health risk
Disaster Management & Emergency Preparedness
Nursing education and practice
Surgical and Clinical Nursing
Legal Nursing
Related Conference of
Nursing Healthcare
Nursing Healthcare
Conference Speakers
Recommended
Sessions
Related
Journals
Are you
interested

in