Stem Cells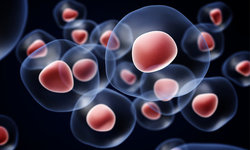 Submit Abstract
Register Now
Stem cells
also called tissue-specific or
somatic stem cell
are undifferentiated cells that can turn into specific cells, as the body needs them.
Stem cells
also show promise for treating some diseases that currently have no cure. Stem cells originate from two main sources:
adult body tissues
and
embryos
. Scientists are also working on ways to develop stem cells from other cells, using
genetic "reprogramming" techniques
. Research on stem cells continues to advance knowledge about how an organism develops from a single cell and how healthy cells replace damaged cells in adult organisms. Stem cell research is one of the most fascinating areas of contemporary biology, but, as with many expanding fields of scientific inquiry, research on stem cells raises scientific questions as rapidly as it generates new discoveries.
Embryonic Stem Cells
Genetically modified stem cell therapy
Tissue stem cells
Induced pluripotent stem cells
Related Conference of
Stem Cells
Stem Cells
Conference Speakers
Recommended
Sessions
Related
Journals
Are you
interested

in