Immunology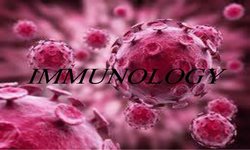 Submit Abstract
Register Now
Immunology
is the study of the
immune system
, which protects us from infection. There are three main ways in which the immune system contributes to disease: Activation,
Immunodeficiency
, and
Hypersensitivity
.
Immunotechnology
is an important arm of biotechnology, constituting the industrial scale application of immunological procedures to produce vaccines, for mass immunization to prevent prevalent diseases and/or producing
immunological therapeutic agents
to cure the afflicted. Production of protein vaccines has been in large-scale use for a long time and the current trend is to develop more specific DNA vaccines.
Immune development and differentiation
Tumour immunology and therapy
Autoimmunity, Allergy and Transplantation
Infections and microbial immune regulation
Vaccines and Immunization
Immunogenetics
Related Conference of
Immunology
Immunology
Conference Speakers
Recommended
Sessions
Related
Journals
Are you
interested

in