Recombinant DNA Technology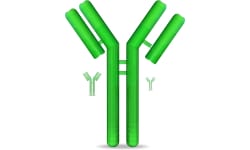 Submit Abstract
Register Now
All organisms on Earth evolved from a common ancestor, so all organisms use
DNA
as their
molecule of heredity
.
Recombinant DNA
techniques are also a cornerstone of the
biotechnology industry
. At the chemical level, DNA is the same whether it is taken from a microscopic bacterium or a blue whale. As a result, DNA from different organisms can be "cut and pasted" together, resulting in "
recombinant DNA
". The ability to cut, paste, and copy molecules of DNA was not only a watershed moment for scientific research but spawned an entire industry built on
genetic engineering
. The First successful product, a synthetic form of
human insulin
produced by bacteria that were engineered to contain the
insulin gene
. Today
recombinant DNA technology
is used extensively in research laboratories worldwide to explore myriad questions about gene structure, function, expression pattern, regulation, and much more.
Genetic engineering
Mutagenesis
Hybridization
Transgenic
DNA mapping and sequencing
Recombinant proteins
Innovative vaccines and pharmaceuticals through Recombination
Related Conference of
Recombinant DNA Technology
Recombinant DNA Technology
Conference Speakers
Recommended
Sessions
Related
Journals
Are you
interested

in