Molecular Biology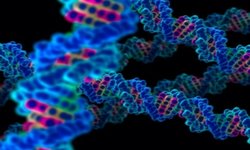 Submit Abstract
Register Now
Molecular Biology
is a field of biology that studies the composition, structure, and interaction of cellular molecules such as
nucleic acid
and proteins that carries out the biological processes that are essential for the cell's functions and maintenance.
Molecular biology
activity concerns the various systems of a cell, including the interactions between the different types of DNA, RNA and proteins. It has many applications like in gene finding, molecular mechanisms of diseases and its therapeutic approaches by cloning, expression, and
regulation of a gene
.
Biostatistics
Proteomics
Pharmacogenomics
Structural genomics
Related Conference of
Molecular Biology
Molecular Biology
Conference Speakers
Recommended
Sessions
Related
Journals
Are you
interested

in