Plant and Animal Biotechnology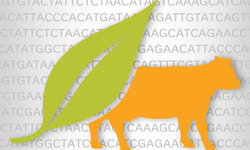 Submit Abstract
Register Now
Plant biotechnology
describes in which scientific techniques are used to develop useful and beneficial plants.
Plant breeding
is a lengthy process and the time required for
hybridization
to the introduction of a new variety is at least eight to ten years.
Animal biotechnology
is a recently revolutionized concept of
Biotechnology
. It includes
Tissue culture
,
Immunology
, Genetics, Microbiology and
Biochemistry
and many more. Genetically modified animal biotechnology can be used to improve our food supply and develop new medical treatments. Nonetheless, biotechnology has developed significantly in veterinary biologics vaccines and antibiotics. Researchers have done cloning on a number of different animals, including cows, pigs, goats, horses, mice, cats, dogs and many more.
Mitosis and Meiosis
Animal Genomics and Vaccines
Animal Reproductive Biotechnology
Breeding
Mutagenesis
Related Conference of
Plant and Animal Biotechnology
Plant and Animal Biotechnology
Conference Speakers
Recommended
Sessions
Related
Journals
Are you
interested

in